Millions to be spent on Guildford car park improvements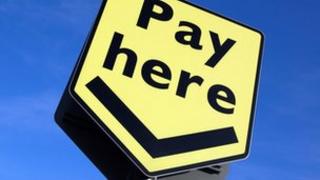 More than £2m is to be spent improving a town's car parks with some of the money coming from an increase in short-stay charges.
Guildford Borough Council is to carry out rebuilding work, resurfacing and repairs at a cost of £2.3m.
A number of free park and ride Saturdays during 2013 is also proposed in a bid to reduce traffic in the town.
Fees for short-stay parking are to increase from £1.10 to £1.20 at several car parks in April.
The rise had been introduced at some central short-stay car parks in April 2012 and will be rolled out across the remainder from 8 April.
The council said it planned to introduce a pay-by-phone system in the pay and display car parks.
Conservative councillor James Palmer said: "We have already invested in electrical and lighting improvements at our multi-storey facilities.
"We aim to free-up and achieve a better use of this premium space for shoppers and visitors."
There will be no change to long-stay parking fees, the council said.