E-fit of suspected Surrey distraction burglar released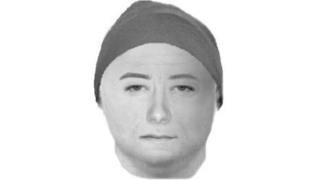 An e-fit of a suspected distraction burglar who is believed to have targeted elderly people at a block of flats in Surrey has been released.
Surrey Police said a man entered the homes of two women in Sutton Lane, Banstead, on Friday evening.
The first woman, 89, had £80 stolen after a man entered her flat claiming to have returned her handbag.
The second woman, 87, asked a man to leave her flat before anything was stolen.
He had previously told the woman that he and a friend had apprehended two men who had stolen money from her.
Both women saw the burglar in the company of another man as he was leaving.
Police said a locked communal door had been forced open to gain access to the block of flats and both women had left the front doors of their flats unlocked.