Deputy Surrey PCC confirmed as Jeff Harris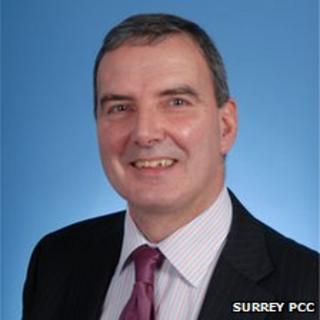 The deputy police and crime commissioner (PCC) for Surrey has been confirmed as Jeff Harris by the police and crime panel.
Kevin Hurley, the Surrey PCC, said: We make a great team and I know he will make a real difference for the people of Surrey."
Mr Harris served for more than 30 years in the Met Police, reaching the rank of Chief Superintendent before he retired.
He said: "Kevin and I bring a shared passion for policing."
Mr Harris added: "I am delighted that the Police and Crime Panel have agreed to confirm my appointment as Deputy Police and Crime Commissioner for Surrey."
After retiring, Mr Harris spent four years as assistant director at Westminster City Council and worked as a team leader for the Prince's Trust.
He will receive a salary of £50,000.