Unseen Elizabeth Frink artwork goes on display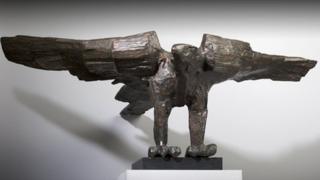 Unseen work by a celebrated sculptor will be shown at an art centre in Surrey for the first time.
The sculptures and paintings of Dame Elisabeth Frink will be displayed at The Lightbox, in Woking, in 2013.
They will form part of an exhibition, which includes personal correspondence, charting her rise in the artistic movement of post-war Britain.
Her early unseen work dates from her training at the Guildford and Chelsea School of Art.
Peter Murray, executive director at The Lightbox, said: "She ploughed her own furrow and sought not critical acclaim or high auction prices."
The exhibition will open on 19 February and run until 21 April.