Woking sex attack did not happen, say police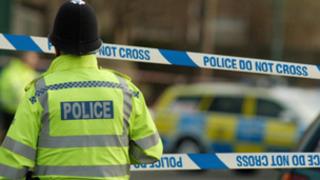 A woman has accepted a police caution for falsely claiming she was sexually assaulted in Woking.
Her allegations, in October, led to an "in-depth investigation" by Surrey Police, involving their specialist sexual offences investigations team.
But Det Sgt Adele Robertson says she is now satisfied the alleged attack by a stranger in Walton Road did not happen.
A police spokesman said a woman in her 20s had been cautioned after admitting "a false allegation of sexual assault".
'Significant concern'
Det Sgt Robertson added: "Surrey Police has a duty to investigate any allegation of a serious sexual assault, but in this case the alleged victim provided false information, and we are satisfied that no offence took place."
But she urged genuine victims of sexual assault to contact police in the knowledge that they will be dealt with by specially trained officers, who work with - and support - victims of rape and sexual abuse.
Borough commander Inspector John Davies said the false allegation had triggered "significant concern in the community".
But he added: "I hope this update offers those living and working in the locality reassurance."