Magna Carta anniversary events start in 2013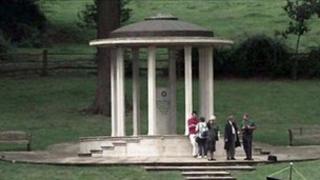 More than a hundred events to mark the 800th anniversary of the sealing of the Magna Carta are being planned with some set for 2013, organisers have said.
Sir Robert Worcester, deputy chairman of the Magna Carta Trust, said planners had come up with 130 "aspirations".
He said highlights included a British Library exhibition and a £2 coin to be released by the Royal Mint in 2015.
But he said events would start in 2013 because rebel barons first met in St Albans in 1213.
'Foundation of democracy'
King John sealed the Magna Carta at Runnymede Meadow, near Egham, in Surrey, in 1215.
The treaty marked peace between the king and the barons who were in revolt against him and set out the principles of freedom under the law.
Sir Robert, chairman of the trust's 800th commemoration committee, said the anniversary of the sealing of the Magna Carta would resonate across the world, because it had provided the foundations of democracy.
He said: "It's not just the English-speaking union.
"It's certainly strongly felt and believed throughout the Commonwealth and in many other countries besides."
In St Albans, planned events include an exhibition in the museum setting the scene in 1213, the publication of a book by residents, a concert, a festival and the exhibition of Lincoln Cathedral's copy of the Magna Carta in August.
Planned Runnymede projects listed on the trust's website include the building of a new Magna Carta visitors centre in Runnymede, a pageant, concert, medieval fair, museum exhibitions, street parties and bell ringing.