Surrey oil drilling plan sees Europa High Court bid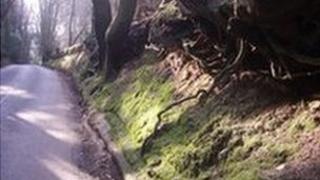 A company that wants to search for oil in Surrey is taking High Court action after its plans were dismissed at a public inquiry.
Europa Oil and Gas wants to drill in Bury Hill Wood, off Coldharbour Lane at Holmwood, near Dorking, an area of outstanding natural beauty.
In 2011, Surrey County Council rejected the plans. The company's appeal was then dismissed by an inspector.
Europa has applied to the High Court for an order to quash that decision.
'Economic potential'
The company had applied to drill an exploratory borehole and undertake a short-term test at the site for hydrocarbons, which are found in crude oil.
Hugh Mackay, chief executive of Europa, said: "During a time of challenging macroeconomic conditions, hydrocarbon exploration can provide the UK with much needed inward investment, job creation and tax revenues.
"Holmwood, with its high level of prospectivity and one in three chance of success, has the potential to make a considerable contribution to the national economy."
Europa said it was taking legal action with its partners - Egdon Resources, Altwood Petroleum and Warwick Energy.
The original application to Surrey County Council had been recommended for approval by planning officers but was refused on grounds that it would have a negative impact on the area.