Surrey Sports Fest seeks Paralympic talent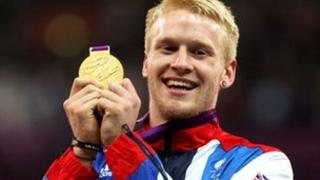 A major two-day festival will set out to track down new Paralympic talent at the Surrey Sports Park in Guildford, it has been revealed.
The British Paralympic Association (BPA) said the first ParalympicsGB Sports Fest would be held in December.
BPA chief Tim Hollingsworth said it was not just about finding future stars but giving everyone a chance to take part.
Paralympians from Argentina, Sweden and Mauritius were among the teams that trained at the park during London 2012.
Mr Hollingsworth said: "This is not just about seeing who is out there who could one day pull on a ParalympicsGB vest.
"This is about giving people the chance to see what is out there that works for them.
"For some it might be coaching, officiating or volunteering, for others just the joy of taking part."
'Big impact'
Jonnie Peacock, who won gold in the Paralympics T44 100m sprint this year, was first spotted at a talent day in 2008.
Peacock, from Cambridgeshire, said: "I am a walking example of how sport can change your life for the better.
"Sport has totally shaped the person I am today.
"I went to a BPA talent day when I was 15 years old and I wasn't sure what I wanted to do. Sport gave me some direction."
The 19-year-old said: "I am not saying that everyone can go on and win a Paralympic medal, but the process of getting more active or taking up a sport at a local club can definitely have a big impact on your life."
The free festival on 3 and 4 December will introduce people to the different Paralympic events.
People interested in attending the sports festival can sign up at the BPA Sports Fest website.