Escort Natalia Woolley jailed for retired accountant's death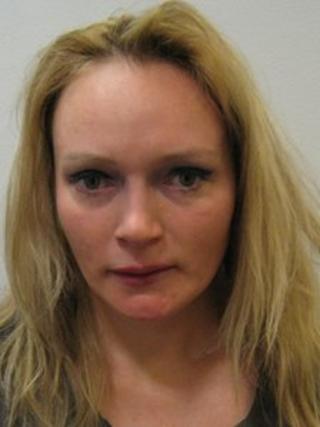 A Russian prostitute has been jailed for the manslaughter of a 69-year-old retired accountant in Surrey.
Natalia Woolley, 38, of West Kensington, London, denied murdering Mr Fernandez at his home in Longdown Lane North in Epsom in January.
Winston Fernandez, an alcoholic with health problems, was found nearly a month after his death, Guildford Crown Court was told.
Woolley, of Baron's Court Road, was given a three-year prison sentence.
She fractured 17 of Mr Fernandez's ribs and broke his larynx in two places, the court heard.
Phone lines cut
Woolley told police Mr Fernandez locked her in his house, demanded she perform sex acts and attacked her by pinning her down and grabbing her legs, jurors heard.
In a police interview read to the court, Woolley also said she slipped and landed on Mr Fernandez after he lifted his head as he lay on the floor.
Surrey Police said that Mr Fernandez had two landline phone numbers registered to his address which had both been cut.
The last call made from these phones was at just after midnight on 17 January to a mobile number belonging to Woolley.
Woolley told police that she was not sure if Mr Fernandez was still alive when she left his home.
She claimed that she had used his landline to call and find her mobile phone.
Woolley admitted cutting the phone cords, but said it was to stop Mr Fernandez from calling her again.
'Brutal attack'
The jury found the Russian escort not guilty of murder, but guilty of the lesser charge of manslaughter by reason of an unlawful act.
Det Ch Insp Chris Raymer said: "This was a brutal attack on a retired man in his own home.
"It was a number of weeks until his body was found and during this period Woolley made no attempt to contact the police or seek medical help for Mr Fernandez.
"Instead she tried to cover her tracks by deleting messages and changing her phone number."
Following the verdict, Mr Fernandez's sons, Paul and Keith, issued a statement.
They said: "We are grateful that justice has been done. We would like to thank family and friends for their support since the news of our father's death."