Kent County Council to cut £60m from 2013 budget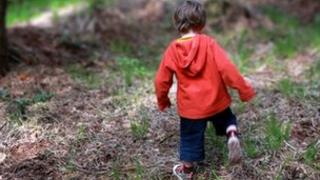 Kent County Council has cut £60m (5.5%) from next year's £1.1bn budget, affecting services across the spectrum.
Funding for adult social care has been reduced by £18.8m (5%), children in care by £5.3m (3.7%) and education services by £3.5m (9.8%).
The Conservative council's leader Paul Carter blamed unavoidable spending rises and cuts to government grants.
He said he planned to freeze council tax for Kent residents for the third year running.
'Enormous pressure'
"It is pointless to pretend that the money will keep rolling in from taxpayers to see the same old services in the same old way. It won't," he said.
"In almost every area of life people are working differently or using new technology to make things easier. Councils must do that too."
Other cuts from the budget include:
£3m (2.1%) from specialist children's services
£2.4m (4.9%) from waste disposal partnerships
£400,000 (7.1%) from street lighting
£500,000 (3.2%) from libraries
£600,000 (6.3%) from youth services
Mr Carter said given the "enormous pressure" from national spending cuts and rising demand for services, the latest budget proposals placed the vulnerable, young and Kent economy at the heart of council priorities.
Leader of the Liberal Democrat opposition group, Trudy Dean, said she was concerned that £20m was coming from additional charges for elderly people receiving home care.
The council expects to see a budget gap of between £60m and £80m every year for the next three years.
Around 500 council jobs still remain to be axed as part of a previously announced three-year plan to lose 1,500 over three years.
The council's budget total of £1.1bn does not include some £640,000 allocated to schools.