Surrey charity Transform toasts 40th anniversary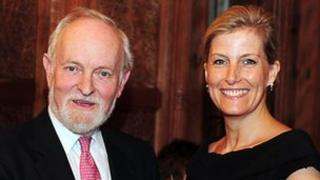 A Surrey charity is marking its 40th anniversary with a series of events.
Transform Housing & Support was founded in 1972 to find accommodation for ex-offenders.
Now it helps more than 1000 homeless and vulnerable people each year to find housing and support.
On 14 April, the charity's royal patron, the Countess of Wessex, is attending a concert at Guildford Cathedral to celebrate the anniversary.
Other celebrations include a dinner at Loseley Park on 4 July and a Golf Day on 21 September.
The charity helps people to overcome obstacles such as drug or alcohol dependency, mental health issues or a history of offending.
Anniversary events are being staged to raise funds for its Transform a Life appeal.
One example of how it helps people is Rachael, who had been homeless for several years when she was referred to the charity at 18 years old.
"I started running away from home when I was 13 or 14," she said.
"I was homeless, sleeping rough a lot of the time and on friends' sofas whenever possible.
"Mum didn't want to know and Dad didn't have room for me. I didn't know who could help."
She said the charity helped her to learn how to live independently and get a council flat.
"There was so much I didn't know," she said. "Everything from sorting out finances and learning to budget, to learning to manage how I was feeling.
"After being homeless for so long, you can't imagine how it feels to have a place of my own.
"I still have bad days but I don't feel that my life is completely hopeless anymore."