Ashford bids for Mary Portas revamp fund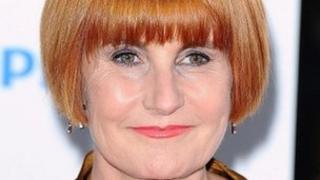 Street performances, a regular market and a new visitor centre have been put forward as part of a package of ideas to revive a Surrey town's high street.
Business leaders and councillors in Ashford hope their vision will secure a share of a £1m government fund to boost struggling shopping areas.
The fund was proposed by retail guru Mary Portas, who was appointed to advise the government on town centres
Under her plans, 12 towns and cities in England will be offered up to £100,000.
Areas have been invited to submit bids by 30 March.
Councillor Colin Davis, the cabinet member for economic development at Spelthorne Borough Council, said he "wholeheartedly endorsed the bid".
Mr Davis and fellow councillors will be in Ashford on Saturday to consult shoppers on their plans.