Surrey council tax to rise after vote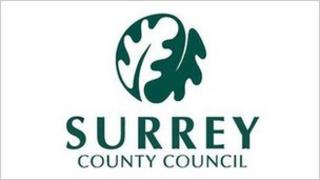 Surrey County Council has voted to raise council tax by 2.99% and reject a central government grant.
All Conservative members present at the budget meeting voted for the rise, but three members, including former leader, Andrew Povey, were absent.
All Liberal Democrat opposition council members voted against and the Resident/Independent members either voted against or abstained.
The rise will mean an extra 64p a week or £33.38 a year on a band D property.
The council said it would be left with a "£70m black hole" in five years if it accepted the 2.5% grant, which was dependent on it freezing council tax.
The government has offered all councils the grant if they freeze council tax for another year, but the council said it would be "£14m down in every subsequent year, when the one-year grant ends".
The 2.99% increase in Surrey County Council tax will mean an extra 64p a week, or £33.38 a year, on a Band D property.
Surrey County Council's annual expenditure is £1.7bn.