Runnymede council plea for Magna Carta centre sponsors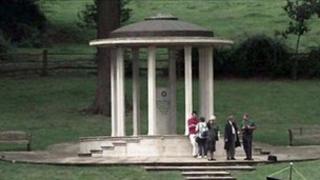 Sponsors who can help fund a visitor centre on the site of the sealing of the Magna Carta in Surrey are being sought by Runnymede council.
The authority wants the centre, on the site near Staines, to be a legacy of celebrations in 2015 to mark the 800th anniversary of the Magna Carta.
The council said realisation of the project depended on funding.
It said the Heritage Lottery Fund and sponsorship were potential sources and it asked for help in finding sponsors.
More than 70 people attended a public meeting in Addlestone this month to discuss celebration events and the visitor centre project.
Council chief executive Paul Turrell said many ideas had been put forward for a "first-class celebration" for Runnymede and Surrey.
He said a feasibility study on the visitor centre project was in its final stages.
There would be further information for the public in the near future, he added.