Praise for Surrey's new white street lights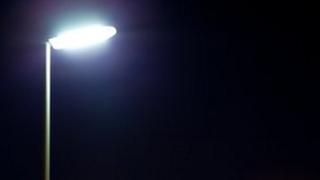 Environmental campaigners have praised a project to install 88,000 new white street lights in Surrey.
The Campaign to Protect Rural England said the new computer controlled lights would reduce light pollution.
Andy Smith said: "This is just the beginning but we look forward to a time when the night skies above Surrey are genuinely dark."
Surrey County Council said the project would save about £12m over the next 25 years.
The new white street lights direct the light downwards, unlike the orange lamps, and will reduce carbon emissions by 60,000 tonnes over 25 years, the council said.
"Our campaign against 'night blight' goes hand in hand with our work on landscape protection, de-cluttering the countryside," Mr Smith said.