Epsom father criticises NHS Surrey over son's cancer treatment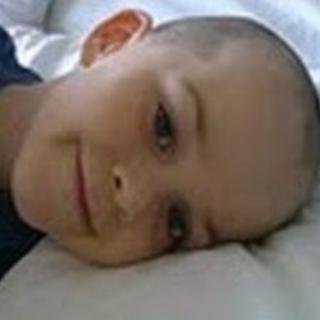 The father of an eight-year-old boy with a rare form of cancer has criticised health chiefs for not funding treatment available abroad.
Nick Bird, of Epsom in Surrey, helped to raise £80,000 to fund immunotherapy treatment for his son, Adam.
But he said it was unfair that NHS Surrey refused to fund the treatment while other primary care trusts have chosen to do so.
NHS Surrey said decisions were made depending on individual circumstances.
Adam was diagnosed with neuroblastoma, a cancer which affects nerve cells, in 2009,
After going to the Royal Marsden Hospital in Sutton, his family were told he would need to go to Germany for the next stage of treatment.
'Cruel disease'
Adam's consultant applied to NHS Surrey for funding but the request was turned down.
The family raised the money with the help of the Neuroblastoma Children's Cancer Alliance.
Adam started immunotherapy treatment in August and has now completed four out of the five cycles.
Mr Bird said: "We have never questioned why this cruel disease invaded our lives. It's something that happened and we have to deal with it as best we can.
"But we do question the unfairness of Adam being treated differently to other children throughout the country. How can that possibly be justified?"
In a statement, NHS Surrey said: "Our decision takes into account the clinical evidence available, individual circumstances and an assessment of the benefits to the patient."
About 100 children in the UK are diagnosed with neuroblastoma every year, with the average age for diagnosis of those affected being two-years-old.