Addiction centre starts new treatment for soldiers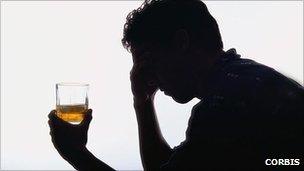 A Surrey addiction centre has started a new treatment for veteran soldiers who have turned to alcohol and drugs.
Don Serratt, the founder of Life Works, based in Old Woking, has tailored a free programme for people who have seen active service.
He said: "There are very little resources for drug and alcohol addiction, but much less for combat veterans."
He decided to create the treatment after watching a BBC documentary.
The documentary was about a young veteran who was in combat in Afghanistan one day and the next day he was sitting on his sofa decommissioned.
"He had pain and terror on his face and was holding a can of beer," said Mr Serratt.
The company has put £300,000 into paying for the new treatment and Mr Serratt said he could treat about 15 veterans with those funds.
Life Works will be working with other charities who help former soldiers with post traumatic stress disorder (PTSD).
"A lot of the organisations that deal with PTSD cannot treat them until they are sober from drugs or alcohol because you just can't get to the real issues until somebody is clean," said Mr Serratt.
He is hoping that family members of veterans who need help will get in contact. "We know we can make a different in people's lives," he said.
Related Internet Links
The BBC is not responsible for the content of external sites.