Weybridge scouts in Lego fundraising build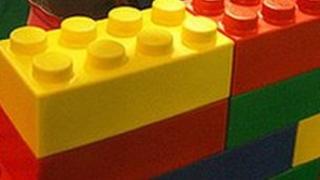 A scout group from Surrey is to build a scale model of its headquarters out of Lego bricks to raise funds.
The 1st Weybridge (Brooklands Own) Scouts needs £50,000 to refurbish its building in Weybridge.
The Lego has been donated by the same company that provided bricks to Top Gear presenter James May when he built a life-sized house in Dorking in 2009.
Scout fundraising co-ordinator Debbie Conibere said people would be asked to sponsor each plastic brick for £1.
She said she was not sure how many bricks would be needed, but it would run into the thousands.
Lego house
Work on building the scale model is due to begin in the new year. Ms Conibere said the group wanted it to be at least a foot high.
The scout group, whose headquarters are in Springfield Lane, has so far raised nearly £11,000 through other fundraising projects.
In August 2009, presenter James May built a two-storey house entirely out of Lego bricks at Denbies Wine Estate in Dorking for the BBC series Toy Stories.
More than three million bricks were used for the house, which had a working shower and toilet.
It was demolished the following month after Denbies said it needed the vineyard back to harvest its grapes.