Surrey burglary figures 'usually go up by 30% on longer nights'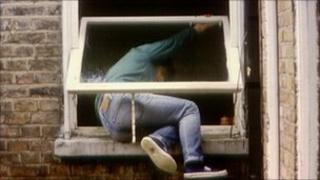 Number of burglaries in Surrey usually rise by a third after clocks go back, police have warned.
The darker evenings are to blame for the increase, Surrey Police said as they launched an awareness campaign.
Householders are warned to protect their homes and not make life easy for burglars.
Det Supt Maria Woodall said: "Simple crime prevention measures can really make all the difference."
Residents are advised to leave a few lights on, and use timer switches in empty homes.
"The majority of burglars are opportunists, and if they have to make a lot of noise, spend a lot of time, or risk being seen, they are likely to go elsewhere," Det Supt Woodall said.
The campaign, which includes a short film and radio adverts, follows from the "Cash for information" scheme run by Surrey Police and Crimestoppers.
Members of the public were encouraged to pass on information about burglars and stolen property in return for a reward if someone was convicted.