Journalists 'must admit hacking' - Dowler lawyer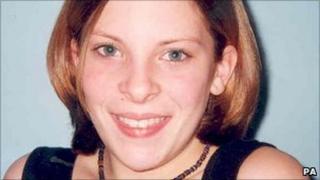 The solicitor acting for murdered Milly Dowler's family has urged journalists to publicly admit phone hacking was rife across the newspaper industry.
Mark Lewis said he had been contacted by several reporters who claimed the practice took place at their offices.
He also claimed police officers told him colleagues passed details to reporters in return for cash.
In June it was revealed Milly Dowler's phone was hacked by the News of the World after her abduction in 2002.
Last month her family received an apology from Rupert Murdoch, the chairman of News Corporation which owned the now defunct newspaper.
Mr Murdoch met with the family after it was alleged that the paper intercepted messages left by relatives of the teenager and then deleted some it had already listened to when the voicemail facility became full.
'Time and again'
Mr Lewis said he wanted journalists to come clean about the practice.
He said: "One of things that the public inquiry is hoping to achieve is that journalists and reporters and staff members will tell the truth and see it as almost an honesty and reconciliation point rather than a punitive exercise so that they can tell the truth of what was happening.
"The number of journalists who have contacted me... and [begun] conversations which start with 'well of course phone hacking was going on at my newspaper and I knew people who were doing it. I never did it'.
"Time and time again that line comes out.
"It might well be true from the people who have said it to me but it does seem that a lot of people were aware of it.
"People will have to come forward and say these things."
Mr Lewis added: "The same is true of police officers who phone me up and said 'look I know people who are corrupt, effectively, who have taken private information and passed it on to the newspapers in return for cash payments.'"
A spokesman for the Police Federation, which represents rank and file police officers, said it would be wrong to comment on "matters of conjecture".
'Family betrayed'
Last month, the prime minister launched a judge-led inquiry into phone hacking and the ethics of the press.
Public hearings will begin in September and Lord Justice Leveson will report back within a year.
Thirteen-year-old Milly disappeared as she walked home from school in Walton-on-Thames in 2002. Levi Bellfield was convicted of her murder in June 2011.
Mr Lewis said the family felt "betrayed" when they were told of the phone hacking allegations as they had seen the News of the World as "a friend" during the missing person investigation.
The paper was shut down following revelations that it repeatedly hacked into people's mobile phone messages.