Reigate park's 'bread amnesty' for bird feeders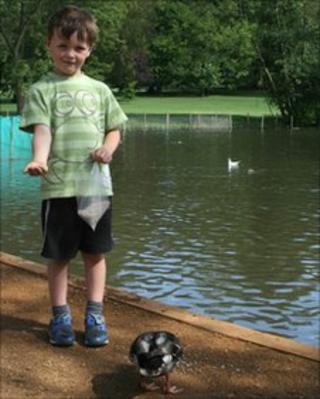 A "bread amnesty" is under way in a Surrey park to encourage visitors to feed wildfowl healthier food.
Visitors to Priory Park in Reigate can swap any bread they take to the park for a pack of special bird food to give ducks and swans on the lake.
"Bread contains very little of the vital ingredients to provide wildfowl with the energy they need to breed and feed," said councillor Adam De Save.
"Our bread amnesty is about encouraging people to feed birds the right food."
Reigate and Banstead Borough Council said visitors who wanted to feed bread to the birds should ensure it was fresh and one of the healthier multi-grain varieties.
The bread amnesty, which began on Monday, lasts until Friday.
Bread can be swapped at the park office, inside the pavilion, between 09:00 BST and 17:00 BST.