Watts Gallery grant for apprenticeships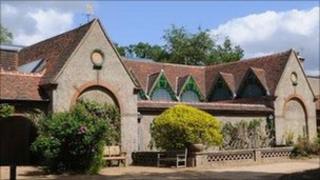 A local authority has given a Surrey art gallery £70,000 to maintain its scheme for apprentices and volunteers.
The Watts Gallery, in Compton, reopened to visitors on 18 June following an £11m restoration.
The gallery was created by George Frederic Watts for his works, which he left to the nation.
Surrey County Council said it had agreed to the funding because the gallery "generates wealth for the county" and can aid economic recovery.
Dr Andrew Povey, the leader of the Conservative-run council, said the grant would be used to provide apprenticeship schemes, train volunteers and provide discounted tickets for children in care.
The £11m was needed to restore and protect the building, including £4.9m from the Heritage Lottery Fund.
Watts was considered by some of his contemporaries to be the greatest painter of his age.