Surrey set to get 100% 'superfast' broadband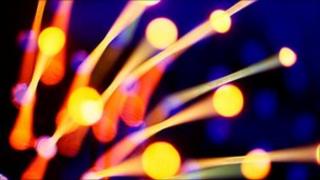 Plans to ensure Surrey has 100% "superfast" broadband coverage by 2013 have moved forward with the start of a tendering process.
Surrey County Council is inviting bids from private firms to make the service available to all homes and businesses that will not be covered by BT.
BT is installing superfast broadband across the UK in the next few years.
But the county council said up to 20% of of Surrey premises, particularly in rural areas, would not be covered.
'Fast internet vital'
Council leader Dr Andrew Povey said the benefit of superfast broadband was users could send and receive large amounts of data more quickly.
A music album could be downloaded in 30 seconds and a feature film in about five minutes.
He said: "Fast and reliable internet access is vital for business and is central to our daily lives.
"Everyone should have access to this essential tool and we are committed to making sure that those in rural areas and other parts of Surrey where service is patchy are not left behind.
"Poor broadband coverage and slow speeds hold back local businesses and put rural communities at a disadvantage.
"Unless we step in, up to 20% of Surrey won't feel the huge benefits of high-speed broadband in the near future."
The council is also inviting bids from companies to provide a superfast broadband network for public sector organisations in Surrey.
Both contracts are expected to go out to tender in July and be finalised by May 2012.