100 Lives: Mother sends care packages to UK troops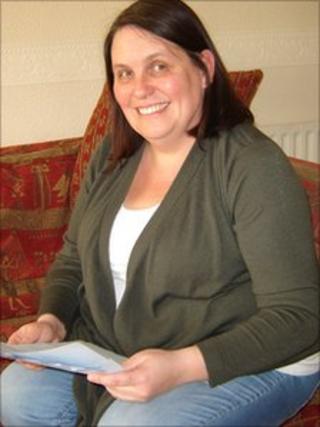 A mother of a soldier who will be sent to Afghanistan has spoken of her efforts in sending care packages to troops on the front line.
Mandy Jenkins, of Reigate, started sending the packages last year to help the soldiers' morale.
She said she was inspired to do so after her son Edward, 18, joined the Princess of Wales Regiment.
He is due to be sent to Afghanistan in the autumn and Mandy said she will continue her efforts "forever".
"He's always wanted to join up so it wasn't a surprise that he did," said Mandy.
"When they go to Afghanistan they survive on 24 hour ration packs, which can be a bit bland.
"So we send things like BBQ sauce and mustard to try and spice it up a bit."
She said she has "mixed feelings" about her son going
"Obviously I'm proud as punch but there is a worry. Fortunately his training is second to none."
'Fundraising'
The mother-of-three said the packages cost £7 each and an average package would contain shower gel, toothpaste, sweets, mints, chewing gum, sardines and condiments.
She has raised the money in a variety of ways, including quiz nights and a talent show.
"There is an outstanding group of residents in Old Couldson who are hard of hearing and in their 70s and they put together about 15 packages a month," she said.
The packages are sent on by charity Support Our Soldiers.
Mandy said: "The packages make life more comfortable for the soldiers and with each one we send a letter telling them how proud we are."