Surrey hospitals to hold foundation meetings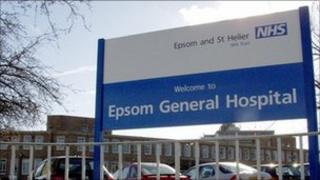 A Surrey hospitals trust is to hold two public meetings to explain its bid to achieve foundation trust status.
Epsom and St Helier University Hospitals NHS Trust, which includes Sutton Hospital, could be broken up and merged with other facilities.
The split is being considered after the trust's board decided it was not financially feasible for it to become a foundation trust in its present form.
The meetings will take place at St Helier and Epsom hospitals in May.
The government requires all hospitals to achieve foundation status by 2014.
Foundation hospitals have greater financial freedom over their budgets but must prove they can meet NHS performance standards and are financially sustainable.
Last year the trust said it had balanced its books for the past three years but was not financially viable following forecasts of income from primary care trusts.
The meetings will take place at 1900 BST on 16 May at Whitehall Lecture Theatre, St Helier Hospital, and at 1800 BST on 18 May at Epsom Hospital's lecture theatre.