Brookwood Cemetery boss loses fight for court costs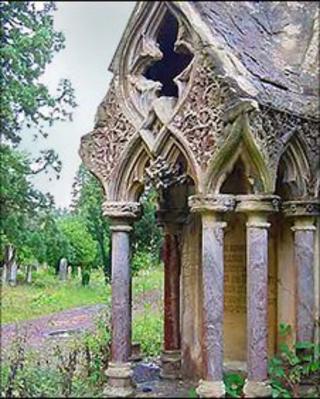 The boss of a Surrey cemetery who was found not guilty of soliciting murder has failed in his bid to recover more than £80,000 in legal costs.
Erkin Guney, managing director of Brookwood Cemetery - Britain's largest, was cleared in May 2009 of soliciting the murder of Diane Holliday.
But the Old Bailey judge refused to pay his defence costs from public funds.
His lawyers argued at the High Court the judge had acted unreasonably, but on Friday his challenge was rejected.
Lord Justice Pill and Mr Justice Mackay ruled the move was justified and involved no error of law.
Ms Holliday was the lover of Mr Guney's late father, Ramadan, who died in November 2006.
He was buried at Brookwood, in Woking, where Mr Guney is now managing director.
The Old Bailey jury was told at his trial that Erkin Guney had hired a hitman to kill Ms Holliday to stop her claiming his father's fortune.
The hitman turned out to be an undercover police officer, and Mr Guney told the jury he had realised he was being set up from the start.
He was ordered to pay the full costs bill, assessed at a minimum of £89,947, within 12 months.
The judge refused his defence costs out of public funds saying Mr Guney had triggered the prosecution by leading the undercover officer into believing he wanted Ms Holliday dead.
'Loathed woman'
At the High Court in London last month, Isabella Forshall QC said on Mr Guney's behalf an acquitted defendant was normally allowed his costs, and it was only in "exceptional" circumstances that they were blocked.
She argued Mr Guney's case did not fall into that category and the Recorder had acted unreasonably.
Louis Weston, for the Legal Services Commission (LSC), defended the Recorder's decision and said Mr Guney deliberately led the police to believe he wanted Ms Holliday killed.
But rejecting Mr Guney's application for judicial review on Friday, Mr Justice Mackay said: "He was playing the investigator along, as the Recorder said, and using language 'calculated to encourage the officer to believe that Mr Guney truly wished to secure the murder'."
Over a sustained period he said Mr Guney had demonstrated "complicity in a thought-out plan to encompass the death of a woman whom the evidence further indicated he loathed".