Stunt expert cleared in Batman cameraman death trial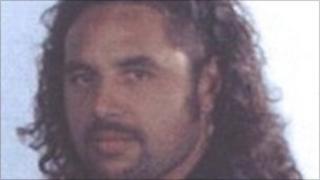 An Oscar-winning special effects expert has been cleared of health and safety breaches over the death of a cameraman during filming of the last Batman film.
Christopher Corbould, 53, had denied failing to ensure the safety of Conway Wickliffe, 41, who died during a test run for an action sequence.
The father-of-two suffered severe head injuries and died at the scene in Chertsey, Surrey.
The accident happened during filming of Batman: The Dark Knight in 2007.
Mr Corbould, 53, had denied failing to ensure Mr Wickliffe's safety during filming for the movie starring the late Heath Ledger.
Guildford Crown Court was heard Mr Wickliffe was leaning out of a car when the vehicle failed to negotiate a bend and hit a tree.
An inquest hearing in Woking, in November 2008, ruled his death was an accident.
'Dreadfully wrong'
Mr Corbould, of Woodlands Road, Bookham, Surrey, won an Academy Award at this year's Oscars for his work on the film, Inception.
Jurors were told Mr Corbould, who has almost 40 years' experience in special effects, was in charge of the Batman crew as they filmed the second part of an action scene, which they had started in Chicago.
Three rehearsal runs were carried out without incident but when they did their first test shot "something went dreadfully wrong".
The 4x4, travelling at about 20mph, failed to make the necessary left turn.
Mr Wickliffe, who did not have his seatbelt on, had his head hanging out of the open window and it was crushed between the tree and the car.
Mr Corbould, who said he was devastated by his colleague's death, said everyone had been briefed on what they should be doing during the stunt.
He said Mr Wickliffe had a duty of care to himself, which included wearing a seatbelt.
'Misguided prosecution'
After his death, Mr Corbould was arrested on suspicion of manslaughter but police decided to take no further action and the incident was then taken up by the Health and Safety Executive (HSE).
Outside the court, solicitor Chris Humphreys said Mr Corbould and his family were tremendously happy with the verdict.
"We always thought from the beginning that this was an ill-conceived and misguided prosecution by the HSE," he said.
"The police decided within two weeks of this tragic accident that there was no-one to blame and it was a tragic accident.
"World-class actors do not put their livelihoods and wellbeing in the hands of people that don't put their health and safety first.
"Directors and producers do not entrust that kind of money to someone that doesn't put safety first."
The HSE said it took the decision to prosecute Mr Corbould following a thorough investigation to determine the exact circumstances surrounding Mr Wickliffe's death.
"It would be inappropriate for us to comment on the verdict, that is properly a matter for the court," said a spokesman.
Heath Ledger, 28, who played The Joker in Batman: The Dark Night, died of an accidental drugs overdose the following January.
The film's closing credits carried a dedication "in memory of our friends Heath Ledger and Conway Wickliffe".