Oscar winner on trial over Batman stunt death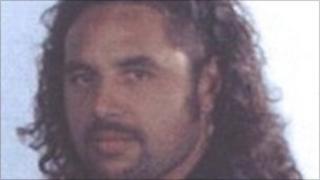 An Oscar-winning special effects expert is on trial for breaching health and safety regulations over the death of a stunt technician on a Surrey film set.
Christopher Corbould, 53, was charged following the death of Conway Wickliffe, 41, who died on the set of The Dark Knight, in Longcross, near Chertsey, in September 2007.
The trial of Mr Corbould, of Bookham, Surrey, is at Guildford Crown Court.
He has been charged under the Health and Safety at Work Act 1974.
Mr Wickliffe, a father-of-two, had been leaning out of a car while operating a camera when the vehicle failed to negotiate a bend and hit a tree during the making of the Batman film, an inquest heard.
He suffered severe head injuries in the crash at the test track in Longcross.
The inquest hearing in Woking, in November 2008, ruled his death was an accident.
Mr Corbould won an Academy Award at this year's Oscars for his work on the film, Inception.