Drug-dealer jailed for Redhill flat murder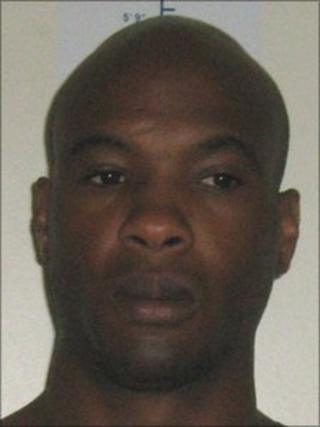 A man has been jailed for life for murder after he stabbed his best friend in a row over money in a Surrey flat.
Marlon Kelly, 32, from Battersea, south London, was convicted and sentenced at Guildford Crown Court and ordered to serve at least 25 years in jail.
Anthony Kennard Gray, 31, of London, was found injured last May after police were called to Observatory Walk.
Police said Kelly, a drug-dealer, tried to blame the killing on a heroin user who was at the flat to buy drugs.
After the hearing, Det Ch Insp Chris Raymer said: "Marlon Kelly claimed that Anthony Gray was his best friend yet he subjected him to a brutal and violent attack which left him with a severe stab wound to his neck.
"Instead of trying to help, Kelly left him bleeding to death while he made efforts to cover up his culpability so he could blame the murder on an innocent man.
"Kelly is a ruthless individual who has continued to deny any responsibility for the murder and has not shown a shred of remorse for what he has done to his friend."
'Abomination to society'
The police inspector said Kelly attacked Mr Gray with a knife after the pair started arguing about money on 11 May 2010.
Mr Gray suffered a severed artery and died later in a London hospital.
Police said Kelly was arrested at the scene and bailed but tried to take a taxi to Wales the next day.
The taxi driver became suspicious and called police who re-arrested Kelly and found he had more than £2,500 on him in cash.
Following the court case, Mr Gray's mother, Hermine Caesar, said: "Marlon Kelly has described himself as Anthony's best friend.
"To hear that from the person who was responsible for his murder is hurtful beyond belief.
"Having to sit through a trial has made me realise what a ruthless and heartless person the defendant is. As far as I am concerned he is an abomination to society."