Waverley council cuts jobs but protects day centres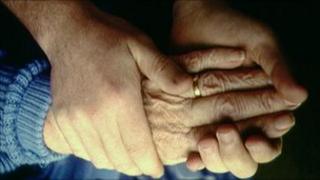 Thirty full-time posts are being cut at Waverley Borough Council to balance the budget next year.
The Surrey council said the cuts would be achieved mainly from natural wastage and without making compulsory redundancies.
Finance spokesman councillor Mike Band said reductions were made in senior management and back office areas.
The council said day centre grants would not be cut but savings would be made through staff efficiencies.
'Long-term plan'
Mr Band said: "Our priority remains providing high quality, value-for-money front-line services to our residents. This commitment is reflected in our continuing support of day centres."
He said the loss of 30 posts next year was part of a long-term plan, and staffing levels had been brought down by 18% since 2007.
He said Waverley had lost £1.1m in next year's government grant funding, but had found savings of £2.4m.
Mr Band said: "Waverley's full-time equivalent staff numbers in 2011 will be 350. This is 30 less than 2010."