Police in missing man search recover body from Thames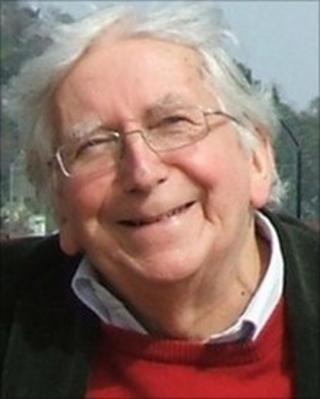 Police have recovered a body from the River Thames, believed to be a university lecturer who has been missing since a boat capsized.
University of Cambridge lecturer Dr Rex Walford has been missing since the vessel overturned near Shepperton in Surrey on 2 January.
Surrey Police said a body was recovered near Elmbridge Canoe Club in Weybridge at 1015 GMT on Sunday.
A post-mortem examination is due to take place over the next few days.
The six people on board the boat were all couples and had been attending a party at a house on Pharaoh's Island.
The body of Dr Walford's friend Keith Lowde, 66, was found by police divers the following day.
The other passengers, three women and one man, made it to shore with minor injuries.
A spokeswoman for Surrey Police said the body had not been formally identified.
She said: "We recovered a body at Weybridge close to the Elmbridge Canoe Club.
"It has been taken to St Peter's Hospital in Chertsey.
"The coroner's officer is aware and a post-mortem examination is likely to take place in the next few days."