Day centres protected from Waverley council cuts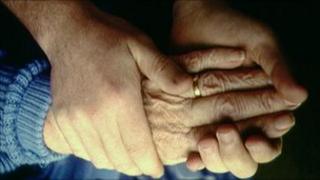 Day centres in part of Surrey will not have their grants cut in a move designed to protect the vulnerable, a borough council has said.
The decisions were made as Waverley council's executive considered the future of the Community Partnership Grants budget.
Council leader Robert Knowles said cash was saved by cutting council posts but without compulsory redundancies.
The council has not yet given further details on how many posts will be lost.
Mr Knowles said the overall community partnership grants budget had been cut by 6.7%, with savings made through staff efficiencies and improved contract deals - but the council had increased the grants scheme by £21,130.
He said: "Day centres are a front-line service for some of the most vulnerable people in our community.
"With that in mind, I'm very pleased that further strong financial control by the council has meant that day centres in Waverley will continue to be funded without any reductions.
"This is a tremendous achievement at a time when the council has been faced with a reduction in the funding it receives from the government of 18%."
The decision will be considered at a full council meeting on 15 February.