Supermarket plan for Dorking town centre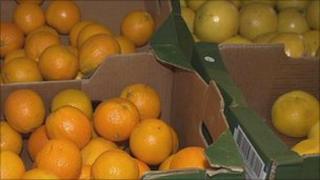 At least four sites in Dorking are being considered for a new supermarket.
Mole Valley District Council is consulting residents but already has an agreement with Morrisons if land at Station Road is chosen.
The Surrey council said it was aware of four potential sites but had significant land holdings and would listen to proposals for any of them.
A statement from the authority said it was committed to creating a "level playing field" for all the sites.
Market town
The council said a need for a food store had been established in the local development strategy and the authority was first approached about plans for a supermarket in Station Road two years ago.
Since then, it had carried out extensive research and market testing to establish the land value.
Mole Valley council said it had a duty to protect its assets for taxpayers and also had to protect the character of the market town.
It said it had reached a conditional sale agreement with Morrisons and other landowners in Station Road.
The council said if residents expressed a preference for a store on Station Road - and if the plans were both practical and received planning consent - then it would sell the land to Morrisons.