Comedian Harry Hill's book wins Surrey children's vote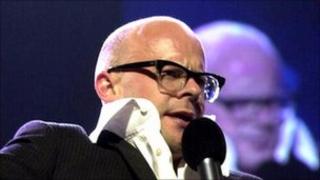 Comedian Harry Hill has won a book award after children across Surrey chose his story as their favourite.
Over the past three months, more than 1,200 children have been reading and voting for their favourite books as part of county council literacy drive.
Hill's book, Tim the Tiny Horse at Large, came top of a shortlist of five books for seven to nine-year-olds.
The author and TV star said he was delighted his book had won the award and Tim was thrilled too.
Reading for pleasure
Hill, who was born in Woking and now lives in London, said: "I am delighted that Tim the Tiny Horse has won the Surrey Libraries' Children's Book award and I have talked to Tim today and he's thrilled too.
"I just hope he doesn't get too big headed - which is pretty hard for him, being so small."
Denise Saliagopoulos, Surrey's cabinet member for community services, said: "The award is a great way to encourage children to read for pleasure."
Children across Surrey were also encouraged to write 500-word stories based on characters in the books. Two winners, Oliver Stone, seven, and Roya Mansur-Tehrani, nine, walked away with signed copies of all five short-listed books.
The other four books on the shortlist were Dinkin Dings and the Frightening Things by Guy Bass and illustrated by Pete Williamson; Madame Pamplemousse and her Incredible Edibles by Rupert Kingfisher and illustrated by Sue Hellard; City in Peril by Paul Collicutt; and Fibby Libby: A Shark Ate My Socks by Ros Asquith.