Changes to older people's care in Guildford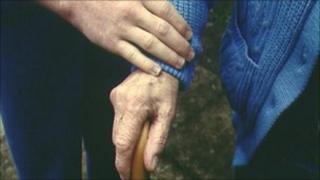 Services for older people in Guildford are to be drawn together and provided from three main centres in the borough.
The council has agreed changes to older people's care following a consultation.
Guildford Borough Council currently provides sheltered housing, an alarm monitoring centre, three day centres, and meals on wheels.
It said it would organise the services in a more efficient way and integrate them with three main centres in the west, centre and east of the borough.
The three main centres, called "hubs", will be used to integrate Guildford's services with Surrey County Council, the NHS, and local faith and voluntary groups, the council said.
Councillor Sarah Creedy, housing and social care spokeswoman, said members wanted to plan for an ageing population, financial pressures, and a reduction in government funding.
The changes will see a saving of just over £585,000 and a reduction in the community care services workforce of 32 posts.
'No savings target'
Ms Creedy said: "We have looked carefully at our own services - and will continue to do so - to see where local needs can be more closely met, to lessen the impact of a reduction in funding and still provide savings and value for money in the future.
"We want to reassure older people that they will receive the same quality of service, just provided in a different way."
When asked if services would close, the council said sheltered accommodation at Victoria Court was outdated and was expected to be vacant by spring 2011.
North Place Day Centre was also due to close by 31 December 2010.
The council said the saving of just over £585,000 was nearly 32% of the 2010/11 budget for the service.
It said no savings target had been set for older people's services, but added that all services were subject to savings reviews.
The reduction of 32 posts represented a third of the council's current community care services workforce, but the local authority said 27 posts were already vacant or covered temporarily.