Threatened Shortwood School to remain open in Staines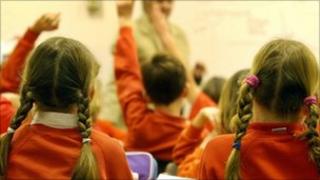 Plans to permanently close a school in Surrey have been abandoned by the local authority.
Instead, Shortwood Infants School in Staines will be amalgamated with two other schools in the area.
Surrey County Council had considered shutting the school because of a pupil shortage but now says numbers have started to rise.
In April, parents took a 1,000 strong petition to Downing Street in protest against the closure.
Under the plans, Shortwood will amalgamate with Knowle Park Infant School and Kingscroft Junior School under a single head teacher and shared administration.
The council said the split site school would open in September 2011 with 60 pupils at Knowle Park and 30 pupils at Shortwood.
Peter Martin, the council's cabinet member for children and learning, said he had listened to the views of parents.