Smart phone app to tackle waste dumping in Surrey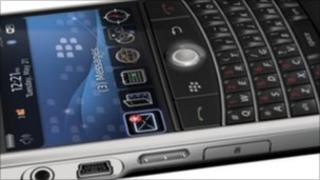 Smart phone software has been developed so staff at Surrey recycling centres can make fast checks on whether larger vehicles are registered to dump waste.
Surrey County Council said staff could run immediate checks on vans, pick-up trucks and vehicles with large trailers attempting to use recycling sites.
It said nearly 7,400 residents who use such vehicles had registered on a secure database.
Staff will be able to use the smart phone app to check their details.
'Leading the way'
The council said residents were currently paying out £1m a year to dispose of trade waste left at community recycling centres, but the van and trailer permit scheme would tackle the problem.
It said research had shown that when no controls were in place, up to 13% of rubbish being dumped at recycling centres could be classed as trade waste.
In Surrey, this amounted to about 18,000 tonnes a year, costing taxpayers in the county about £1m.
Councillor Lynne Hack, cabinet environment spokeswoman, said: "I believe Surrey is leading the way by being the first local authority to use mobile technology in this way."
Dr Hack added: "The software for the application was developed in-house."
She added: "The scheme has been well received, not least because local taxpayers know they're not footing the bill for waste they don't produce."
Businesses can use four waste stations in the county at Shepperton, Epsom, Guildford and Leatherhead.