More learners across Surrey log on to internet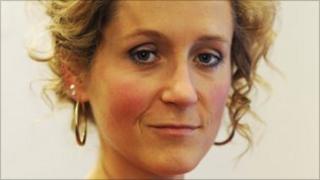 More than 1,000 adults enrolled on Surrey County Council (SCC) computer courses in the last academic year - an increase of 20% on the previous year.
Councillor Denise Saliagopoulos said she was encouraged by interest in the internet and learning new skills.
"The people who have most to gain - whether to overcome isolation or to save money - are often the ones who are missing out," she said.
The council has pledged to help 10,000 residents get online by 2012.
In July it was one of the first local authorities to sign up to Race Online 2012, launched by Martha Lane Fox, the UK's digital champion.
The project aims to get everyone of working age online by 2012.
SCC computer courses are run from centres in Camberley, Farnham, Guildford, Molesey and Woking, with information available at libraries.
"The internet can prove invaluable in training and learning new skills which can boost employment opportunities and it is valuable in terms of saving time and uniting people," said Ms Saliagopoulos.