Warning over cut to Surrey Connexions funding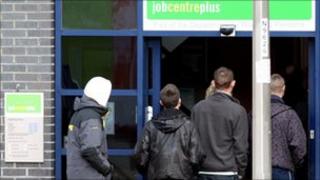 Cuts to a careers advice service will create a generation of young people "lost to employment and training", campaigners have warned.
Unison, the public services union, said cuts of up to 25% to the Surrey Careers and Connexions service, would contribute to long-term unemployment.
Surrey County Council said it had been forced to make savings after its annual government grant was reduced.
Connexions offers advice on careers, education, work and personal issues.
Chris Leary, the communications officer for Surrey County Unison, said: "The cuts agenda will create a new generation of young people lost to employment and training, as happened in the 1980s.
"We can't afford to go back there again, and with the support of good quality careers and Connexions services, our communities will be spared the pain and suffering that long term youth unemployment unavoidably creates."
Garath Symonds, the assistant director for young people at Surrey County Council, said the grant that paid for the service had been cut by the government.
He said: "We've got less money to run this service therefore we have to rethink how we do things.
"What we are doing in Surrey is prioritising our services for the most vulnerable young people."