Pc in John O'Groats to Land's End running record bid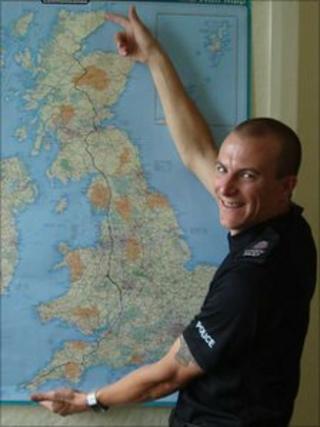 A father of three from Surrey is hoping to break the world record for running from John O'Groats to Land's End.
Police officer Lee Chamberlain aims to beat the nine days, two hours and 26 minutes record for the 850-mile route.
The challenge is the equivalent of four marathons a day and Mr Chamberlain will only have a few hours rest each day.
Pc Chamberlain, who already holds a Guinness World Record for treadmill running, is planning to take on the challenge in November.
He admitted beating the record was going to be a "toughie".
He said: "I needed a new challenge though and am quietly confident that I can at least get close to the current world record which was set back in 2002.
"Although I will have a support team to help me along the way, I will be the only person running the entire route and, if possible, completing it in less than nine days."