MP claims Surrey quarry plan 'should be withdrawn'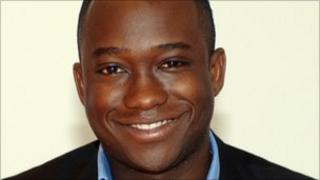 A Surrey MP has called on the local authority to withdraw a plan proposing sites for mineral extraction in the county.
Sam Gyimah, the MP for East Surrey, said since initial consultation the government had issued new guidance on meeting mineral targets.
He said a refusal to consult again was "grossly unfair" and against the spirit of the new guidance.
Surrey County Council said objections had already been taken into account.
Mr Gyimah said: "There is now a severe disconnect between the original consultation to take account of local opinion and the submission of this plan."
The plan sets out how the county will meet government targets for mineral extraction, such as silica sand and brick clay quarrying, until 2026.
Dr Lynne Hack, the cabinet member for the environment, said the local authority had consulted widely.
'Bad plan'
She said: "So many people objected before and we think their objections have been taken into account.
"I would love not to have to extract any minerals from Surrey. I think it would be wonderful if we could protect our entire countryside.
"However, we do need minerals. We need schools, we need hospitals, we need roads.
"Surrey being so densely populated, nowhere is ideal for extracting minerals."
Catherine Sayer, of the Oxted Residents Group, said: "This is a bad plan, flawed in lots of ways, based on out-of-date evidence and drawn up under intense pressure from a top-down government.
"We cannot understand why they want to carry on with this."