Safety alert to women in Woking after two rapes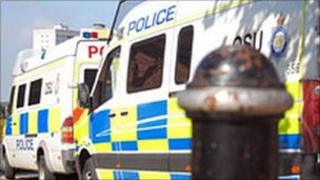 A warning has been issued to women in a Surrey town to be mindful of their personal safety as police investigate two rapes within two days.
Women are being urged to take sensible precautions when walking home alone at night in Woking, where the rapes happened on Friday and Sunday.
The first, in a wooded area of Boundary Park, off Boundary Road, took place in the early hours of Friday.
The second was at 2100 BST on Sunday off Wishbone Way in Goldsworth Park.
In Boundary Park, an 18-year-old woman from Sheerwater was raped. Sunday's attack, near the hockey pavilion, involved a 25-year-old woman.
Surrey Police said officers were treating the two cases as separate incidents.
High visibility police patrols have been stepped up across the town, and police have appealed to anyone with information to come forward.
Women have been advised to consider carrying a personal attack alarm, which are available from Woking police station, the Civic Officers or Gloster Square library.
Police say women should avoid walking home alone after an evening out, stay in well-lit areas and make sure other people know where they are.