Care Quality Commission places Ixworth care home in special measures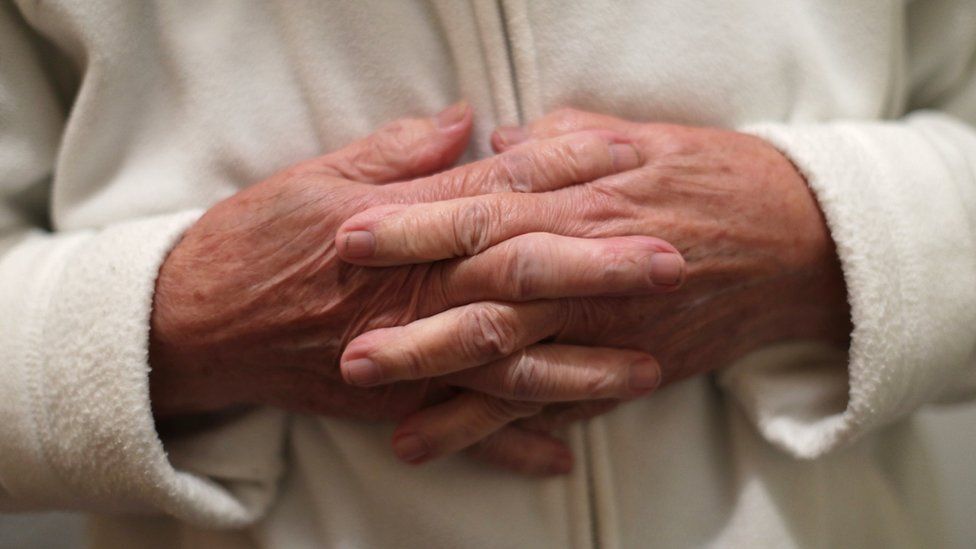 A care home has been placed in special measures after inspectors found food regularly ran out and patients were at "significant risk".
The Care Quality Commission (CQC) rated Ixworth Dementia Village in Bury St Edmunds, Suffolk, as "inadequate".
A report into the home also found under-18s were working "without proper support or training".
Leaf Care Services, which runs the facility, said it had "apologised to residents and their families".
The care home provides accommodation and personal care for up to 24 people, and had 23 residents at the time of the inspection.
According to the CQC's report, staff levels were not managed safely, and the way medicines were managed and dietary needs met broke regulations.
Inspectors were told basic foods sometimes ran out by the end of the week and a member of staff told the CQC: "There is not enough food. Every week we run out of things like bread and milk."
Inspectors heard staff felt afraid of repercussions if they raised any concerns.
The report also said the provider was not always open and honest with the inspection team and additional staff were brought in to increase the numbers during the inspection, which staff said was "not reflective of a usual shift".
Leaf Care Services said in a statement: "We are working very closely with Suffolk County Council since the inspections were carried out, changes had been made and many of the CQC's recommendations have already been implemented.
"We continue to work with our action plan, families and Suffolk County Council in ensuring that regulators are satisfied with the improvements being made."
The CQC said it will re-inspect the care home in six months.
Related Internet Links
The BBC is not responsible for the content of external sites.