Women's football: 'I'm a pro footballer but I have a second job'
By Richard Daniel & Pete Cooper
BBC News, East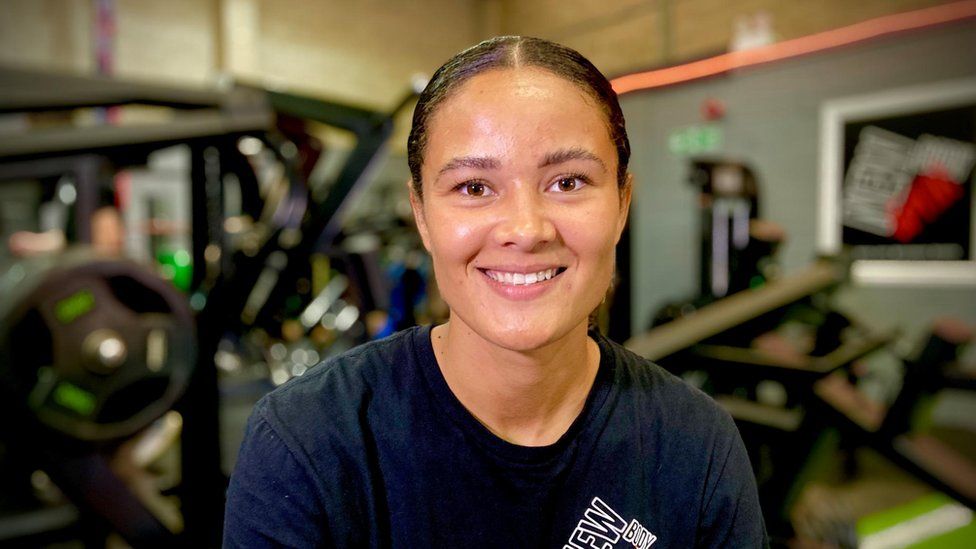 The record goalscorer for Ipswich Town Football Club Women says she needs a second job to make ends meet, despite being a professional player.
Natasha Thomas, 26, has scored 114 goals for Ipswich, who play in the third tier of women's football.
The forward said she also worked "30-40 hours a week" as a personal trainer.
"It is hard because I am contracted player but unfortunately it doesn't pay out as much for me not to have a second job," she said.
Thomas lives in Lowestoft and travels an hour to train three times a week with the National League Southern Premier Division side.
She is one of nine players with a professional contract for the club's women's team, who finished third in the league last season and made it to the quarter-finals of the FA Cup.
The wages paid to women footballers has been in the spotlight since the success of the England team at Wembley on Sunday.
Thomas says things are changing for the better with the women's game.
"When I first started we'd pull up and be in our kit already, we didn't have many training facilities," she said.
"We used to have to actually pay to play and pay for our training kit.
"To see how things are now, to see the youth coming through, is absolutely phenomenal."
Thomas said when she started playing for Ipswich they were getting crowds of just 30, but now get more than 350 fans at their home games in Felixstowe.
She says her dream is to play in the Women's Super League, and football "is my life - I give so much up for it".
"Football has kept me on the straight and narrow, it has given so much confidence, if I didn't have football I wouldn't be where I am right now," she said.
According to BBC analysis, the average Women's Super League player, the highest level, earns £47,000 a year.
Football clubs generate funds three different ways: ticket sales, broadcast rights and commercial deals, such as sponsorship.
For example the Premier League attracts an estimated £10bn from a range of broadcasters, including substantial overseas earnings.
In comparison, the Women's Super League is currently part way through a UK TV deal worth just £8m a year.
The WSL was established in 2011 and only went fully professional in 2018.
Related Internet Links
The BBC is not responsible for the content of external sites.