Joe Pooley's mum told council of killing fears in 2015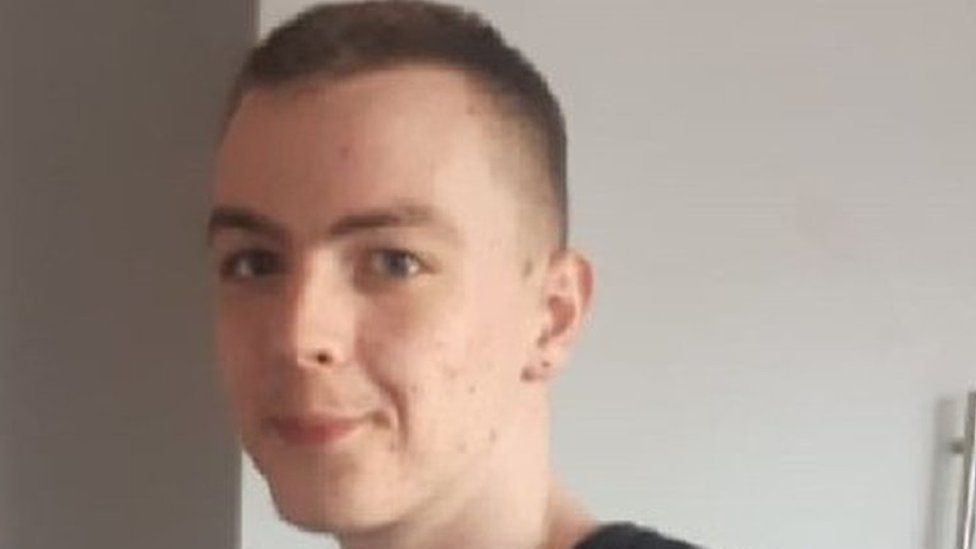 A woman whose vulnerable son was murdered had told social services three years earlier he would be "bullied to death", an inquest has heard.
Joe Pooley, 22, was thrown in the River Gipping in Ipswich and held under the water in August 2018.
His mother, Samantha Nicholls told the hearing in Ipswich she made repeated pleas for support for her son, who had learning disabilities.
When asked by Suffolk coroner Jacqueline Devonish if she had said she was in fear of him being killed, she said: "Yes, I said he would be bullied to death - and that's exactly what happened."
Mrs Devonish pointed out she made the remarks in emails as far back as 2015, and asked: "Joe was begging for help, not just you?" to which his mother agreed.
The court heard he had grown up in foster care, but by his 16th birthday was placed in independent accommodation without the one-to-one support he needed.
"That's when things went badly wrong," added Ms Nicholls, who is a support worker for adults with learning difficulties.
She said a paving slab was dropped on his head, and he was urinated on by other residents.
"The people who lived there, I didn't think he should be around them," she added.
"He had a learning disability, they didn't."
Ms Nicholls said she had twice tried to get him diagnosed with autism, including at the time of his death, and found social services "did not recognise he was vulnerable".
She said her son struggled to look after himself, and needed assistance with basic needs like washing, cleaning, cooking and shopping.
The inquest heard he lived at 32 different sites, including guest houses, and had even slept on a park bench.
"He was exposed to all sorts of abuse - sexual abuse, drug abuse, financial abuse, he was subjected to it all," his mother added.
"I would have him come and stay with me but Joe wanted to be independent; he had the right to be independent.
"I just wanted him to have accommodation free from abuse and to have the support, and just live his life.
"It was hard for me - because it's what I do for a living - support can be put in place with a phone call."
She said she was hopeful when a new manager took over his case at Suffolk County Council, but he was still in bed and breakfast when he died, seven months later.
A trial last year heard Mr Pooley, who was trusting and desperate to make friends, was lured out of his flat and set upon.
His body was found face-down in the river by a dog walker on 13 August, having last been seen on the 6 August.
The inquest, which is expected to last three weeks, continues.
Related Internet Links
The BBC is not responsible for the content of external sites.