Haverhill pub fined £2,000 over Covid lockdown breach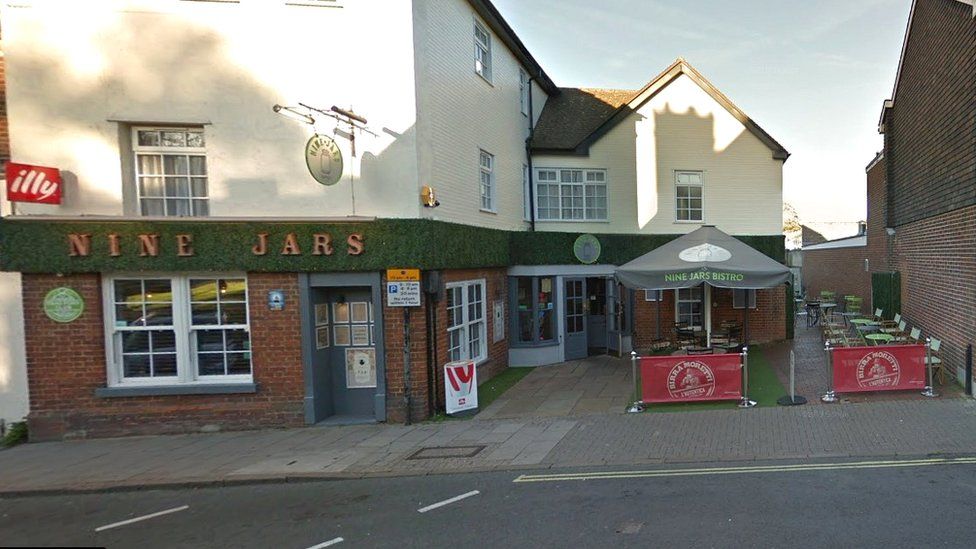 A firm behind a pub that broke lockdown rules has been fined £2,000 and ordered to pay costs of £3,440.
NG Bistros which owns the Nine Jars in Haverhill, Suffolk, was found guilty by magistrates in Ipswich of breaking Covid lockdown rules over three days in April 2021.
The bistro and hotel faced two counts of providing food and drink on the premises. A third charge was dismissed.
The firm, which pleaded not guilty to the charges, said it would appeal.
NG Bistros received two fines of £1,000, and was ordered to pay a £200 victim surcharge, as well as £1,240 towards prosecution costs, for failing to close during the restrictions.
The prosecution was brought by West Suffolk Council.
Conservative councillor Andy Drummond, cabinet member for regulatory, said: "These Government regulations were put in place to try to protect people... Councils were tasked with enforcing these rules which we did but, as with this case, before any prosecution was considered we always gave advice and support to help businesses to comply.
Prosecution is always a last resort and we welcome the court's decision."
which brought the prosecution, has been asked for comment.