Port of Felixstowe: Tongue-eating fish parasite found in container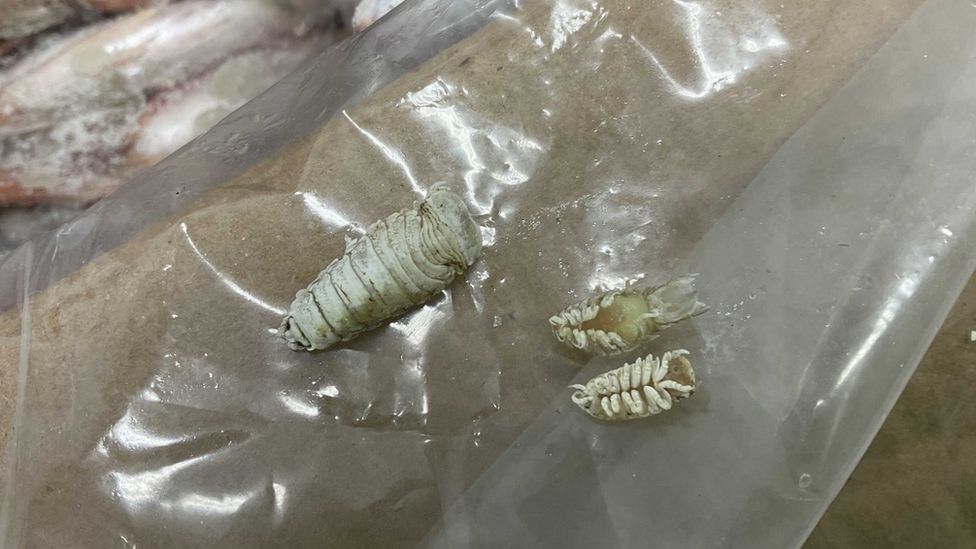 A container of sea bream meant for human consumption has been refused entry at Felixstowe after a tongue-eating parasite was found in fish.
The parasite, Cymothoa exigua, was found as part of a routine health check by the Suffolk Coastal Port Health Authority.
The organism replaces the tongues of fish and then feeds of its host.
The health authority said although the parasite was not a risk to human health the batch was below expected standards.
Brenda McRory, the authority's technical leader, said she had only seen the parasite on "three or four" previous occasions in the past 23 years.
"The parasite itself blocks the blood supply to the tongue of the fish and then the tongue falls off," she said.
Ms McRory said the parasites would "not affect human public health" but the import was "not of the standards we would expect in this country".
In the past the authority has found consignments of food with maggots, live insects and a praying mantis, Ms McRory said.
Related Internet Links
The BBC is not responsible for the content of external sites.