Ipswich council leader David Ellesmere stepping down after 12 years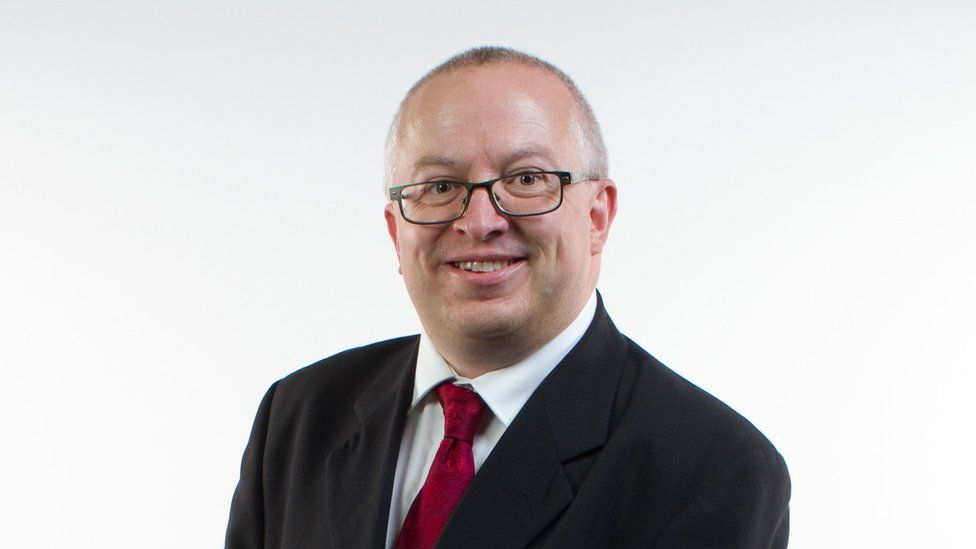 A council leader has announced he is to step down after 12 years in the role.
Labour's David Ellesmere was first elected to run Ipswich Borough Council in 2011 and granted a further four years as its head in 2019.
He said he did not wish to extend his leadership beyond May 2023 but he does intend to remain as a councillor.
Mr Ellesmere said it had been "an immense privilege" to have led the council, but it was "an appropriate time to pass the reins on".
"I became leader of the council in 2011, and by the time of the annual meeting next year I will have served longer in that role than anyone else since this council's creation in 1974," Mr Ellesmere told a council meeting on Wednesday.
Reporting from the meeting, the Local Democracy Reporting Service said the leader told fellow councillors: "I am not intending to resign as a councillor, and I want to continue serving my residents of the Gipping Ward.
"It has been an immense privilege to have led Ipswich Borough Council for the last 11 years - I have had amazing support from both councillors and council staff over that time and looking back I am very proud of what we have achieved together."
Mr Ellesmere campaigned against Conservative MP for Ipswich, Ben Gummer, in the 2015 elections, but Mr Gummer held on to his seat, receiving 21,794 votes, compared with Mr Ellesmere's 18,061.
Related Internet Links
The BBC is not responsible for the content of external sites.