Treasured Ipswich Unitarian Meeting House saved by £600k grant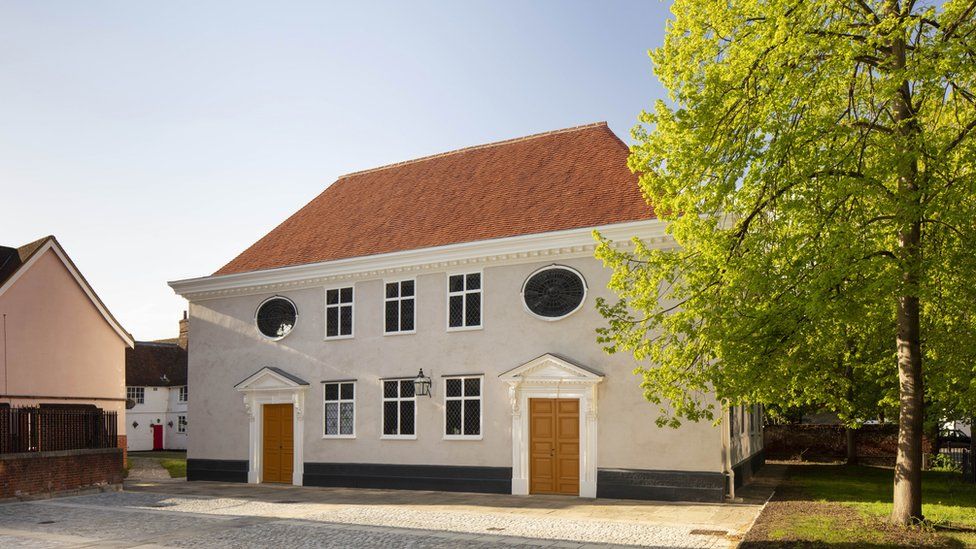 A "treasured" Unitarian Meeting House has been restored after a grant of £600,000 was received.
The Grade I listed building in Ipswich has been used for worship since 1700.
In 2018 it was added to Historic England's heritage at risk register due to "extensive" structural issues.
The public body donated £600k and volunteers raised about £140,000 to fund the year-long repair project carried out by local craftspeople.
The project involved re-covering the entire roof, overhauling the drainage system, removing unsuitable and corroding steel repairs and rectifying structural movement in the timber frame.
It is hoped the building can be used for services and events once Covid-19 restrictions ease.
Trudi Hughes, an architect and surveyor for Historic England, said the property was "regarded as one of the finest surviving early 18th century Dissenting meeting houses in the country".
Ms Hughes said the restoration project would protect the building for future generations.
Linda King, chair of The Ipswich unitarian Meeting House Trustees, said the group "treasured" the building.
"Thanks to the success of our project, we can look to the future with confidence," she said.
"In addition to our regular worship, we plan to hold more public events and to engage closely with the community."
Site foreman Mark Frankis said it had been "a real pleasure" to work on the site he had seen while growing up in the town.
"It has felt important to put the Meeting House back to what it was originally, to remove the steel work, to replace that with oak timber and to put the original lime wash back," he said.
Terry Lankester restored the leaded light windows in the building.
He said he found "quite a few glass quarries with historic graffiti" and enjoyed reading the names of previous glaziers.
"I feel it's very important to keep restoring historic buildings using traditional methods and materials, leaving imperfections alone, they have character and are part of history," he said.