Elections 2021: Conservatives hold on to control in Suffolk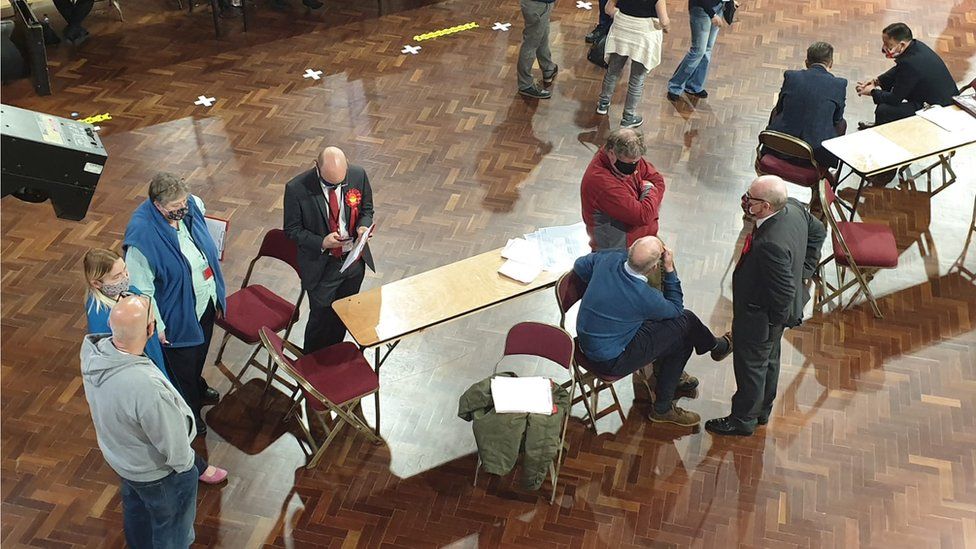 The Conservatives have held control of Suffolk County Council, but the Green Party has made significant gains.
After Thursday's vote for all 75 seats, the Tories still have a large majority with 55 councillors.
The Greens came second having increased its councillors from three to nine,
Labour retained control of Ipswich Borough Council but with a reduced majority as the Conservatives gained seats in Gainsborough, Sprites and Whitton.
Labour has five seats on the county council; the Liberal Democrats have four.
Results for the county's police and crime commissioner (PCC) saw Conservative Tim Passmore win for a third time.
Analysis: By Vikki Irwin, BBC Suffolk political reporter
On the face of things, it looks unchanged at Suffolk County Council. The Conservatives held on to their sizeable majority with 55 out of the 75 councillors.
But it hasn't come without cost. The Conservatives lost two long-standing senior councillors - former county council leader Mark Bee and cabinet member for economic growth Nick Gowerly.
The Conservatives will also have to get used to a new opposition. The Greens made gains across Suffolk and tripled their number of councillors.
Green councillor Andrew Stringer said: "It's a very, very good day to be a Green in Suffolk."
It's been a tougher day for Labour. It had 11 councillors after the 2017 election. That's now down to five, all of whom are in Ipswich.
It seems Labour's support in the east and west of the county is no longer there.
The next four years at Suffolk County Council feel like they are going to be very different.
There are a small number of seats up for grabs at three other district councils due to vacancies.
At Babergh District Council, there was a by-election for one seat in the Great Cornard ward, which was held by Simon Barrett of the Conservatives, meaning the Tories are still the largest party, but there is no overall control.
By-elections at East Suffolk Council (two wards) and West Suffolk Council (six wards) are due to be counted on Monday.
Related Internet Links
The BBC is not responsible for the content of external sites.